Supporting the Future Science-Policy Workforce
We support and provide graduate education opportunities at the intersection of science and policy, towards a vision of a more diverse, equitable, and inclusive future workforce
Helping shape the future of science-policy in California
Our founding legislation recognizes the importance of growing capacity at the science-policy interface and includes a mandate to support graduate education in management-relevant ocean sciences. To act on this part of our mission, we support, advocate for, and provide inclusive graduate education opportunities that strengthen the links between ocean science, educational institutions, and decision-making.
Advancing Diversity, Equity, Inclusion, and Access values
Supporting California's future science-policy leadership demands a focus on Diversity, Equity, Inclusion, and Access (DEIA) in the ocean sciences community. We are deeply committed to supporting pathways to advance these values in science leadership in academia and beyond. Our unique position transcending any one campus and including our close connection with state government, enable us to foster collaborative and innovative action toward a future vision in which our ocean science community is inclusive and reflective of the diversity of California.
To date, OST has hosted 13 interns and 6 graduate fellows in partnership with the following organizations, universities, and programs:
In this role, we are committed to:
Strengthening and expanding our partnerships with university departments, programs and initiatives
Supporting the science-policy workforce through expanded internship opportunities and training
Serving as a mentorship hub or network convenor between students, faculty and workforce development professionals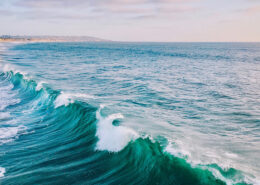 Our top highlights, initiatives, and future directions for the OST Team
https://www.oceansciencetrust.org/wp-content/uploads/2022/12/Retrospective-banner.jpg
600
1200
Liz Whiteman
https://live-oceansciencetrust.pantheonsite.io/wp-content/uploads/2020/11/Horizontal_Transparency_cropped-300x70.png
Liz Whiteman
2022-12-13 21:24:31
2022-12-13 22:17:10
2022 Highlights: A Landmark Year for OST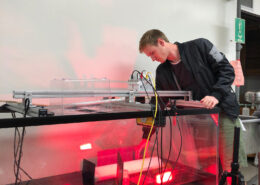 Science Officer Kevin Travis talks about transferable skills for a career in science policy
https://www.oceansciencetrust.org/wp-content/uploads/2022/05/IMG_1689_cropped.jpg
1536
1536
Emma Stone
https://live-oceansciencetrust.pantheonsite.io/wp-content/uploads/2020/11/Horizontal_Transparency_cropped-300x70.png
Emma Stone
2022-05-19 17:03:23
2022-06-20 21:36:26
Ocean Side Chats: Kevin Travis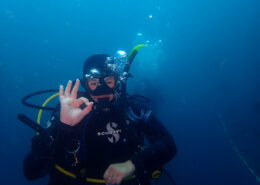 Science Officer Melissa Abderrahim talks about bringing DEI to the core of the science-policy nexus
https://www.oceansciencetrust.org/wp-content/uploads/2022/03/MAbderrahim-diving.jpg
1024
1365
Emma Stone
https://live-oceansciencetrust.pantheonsite.io/wp-content/uploads/2020/11/Horizontal_Transparency_cropped-300x70.png
Emma Stone
2022-03-14 22:21:36
2022-06-20 21:36:35
Ocean Side Chats: Melissa Abderrahim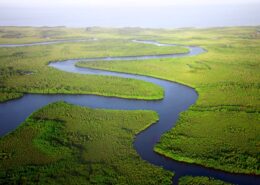 A panel discussion on modern careers in ocean science
https://www.oceansciencetrust.org/wp-content/uploads/2021/12/dan-roizer-GygPFmXGD1o-unsplash.jpg
1024
1536
Kevin Travis
https://live-oceansciencetrust.pantheonsite.io/wp-content/uploads/2020/11/Horizontal_Transparency_cropped-300x70.png
Kevin Travis
2021-12-16 18:08:33
2022-06-20 21:36:45
Reimagining Career Pathways at the 2021 CalCOFI Conference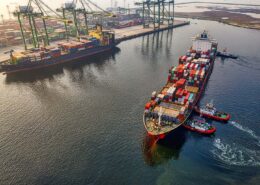 A reflection on the importance of boundary spanning organizations
https://www.oceansciencetrust.org/wp-content/uploads/2021/09/william-william-NndKt2kF1L4-unsplash.jpg
1024
1534
Ryan Hasert
https://live-oceansciencetrust.pantheonsite.io/wp-content/uploads/2020/11/Horizontal_Transparency_cropped-300x70.png
Ryan Hasert
2021-09-16 17:30:13
2022-06-20 21:37:31
Navigating a Boundary Spanning Organization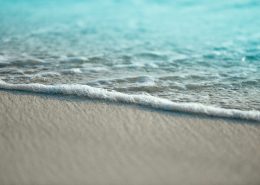 Reflections from a summer intern and her time at OST
https://www.oceansciencetrust.org/wp-content/uploads/2021/08/ameen-fahmy-3V8gdLbwDOI-unsplash.jpg
1025
1535
Heidi Waite
https://live-oceansciencetrust.pantheonsite.io/wp-content/uploads/2020/11/Horizontal_Transparency_cropped-300x70.png
Heidi Waite
2021-08-10 16:37:23
2022-06-20 21:37:41
Reflections of an OST Intern