Science

accelerating progress

for a healthy coast and ocean
Bridging the gap between cutting-edge scientific research
and sound ocean management.

The collaborative approach at Ocean Science Trust—and respect for communities invested in our ocean—helps California make wise decisions for stewarding our natural resources.
Senator John Laird
"
"


Ocean Science Trust is a truly innovative organization, keeping California on the leading edge of wise stewardship of our coasts and oceans.
Nancy Sutley, Chief Sustainability and Economic Development Officer, Los Angeles Department of Water and Power
"
"


Ocean Science Trust is setting a bold example of an organization committed to adaptive learning at the interface of science and decision-making.
Adam Parris, Executive Director, Science and Resilience Institute at Jamaica Bay, New York
"
"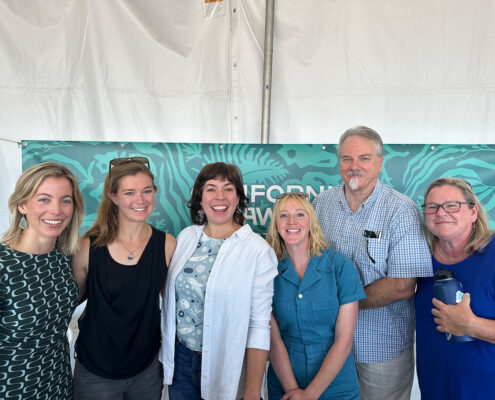 A panel at the California Seaweed Festival explored the growing interest in seaweed farming and provided insights from practitioners and authorities
https://www.oceansciencetrust.org/wp-content/uploads/2023/11/Seaweed-farming-panel_compressed.jpg
1024
1365
Lauren Linsmayer
https://live-oceansciencetrust.pantheonsite.io/wp-content/uploads/2020/11/Horizontal_Transparency_cropped-300x70.png
Lauren Linsmayer
2023-11-21 19:17:43
2023-11-28 19:56:48
A Dive into Seaweed Farming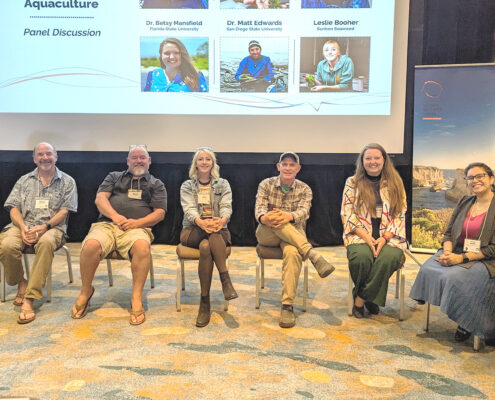 A special session at the recent Western Society of Naturalists meeting considered the science and management restorative aquaculture in California
https://www.oceansciencetrust.org/wp-content/uploads/2023/11/WSN-panel.jpg
1024
1820
Priya Shukla
https://live-oceansciencetrust.pantheonsite.io/wp-content/uploads/2020/11/Horizontal_Transparency_cropped-300x70.png
Priya Shukla
2023-11-15 21:54:24
2023-11-15 21:54:24
Cultivating Restorative Aquaculture in California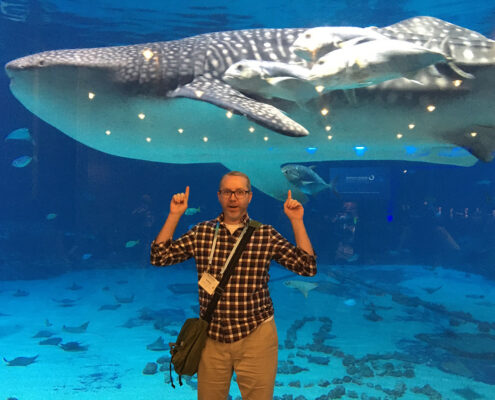 Director of Programs Anthony Rogers discusses his journey to OST and the development of his reputation as "That Fisheries Guy"
https://www.oceansciencetrust.org/wp-content/uploads/2023/11/OSC-Anthony.jpg
1024
1365
Emma Stone
https://live-oceansciencetrust.pantheonsite.io/wp-content/uploads/2020/11/Horizontal_Transparency_cropped-300x70.png
Emma Stone
2023-11-01 21:55:13
2023-11-29 18:26:57
Ocean Science Chats: Anthony Rogers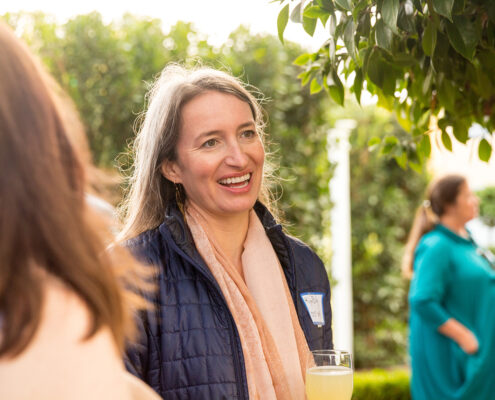 Senior Science Office Kiya Bibby discusses her journey to OST and behind-the-scenes of horizon-scanning project development
https://www.oceansciencetrust.org/wp-content/uploads/2023/08/KBibby-header-v2.jpg
1024
1536
Emma Stone
https://live-oceansciencetrust.pantheonsite.io/wp-content/uploads/2020/11/Horizontal_Transparency_cropped-300x70.png
Emma Stone
2023-08-30 18:33:10
2023-09-20 16:46:07
Ocean Side Chats: Kiya Bibby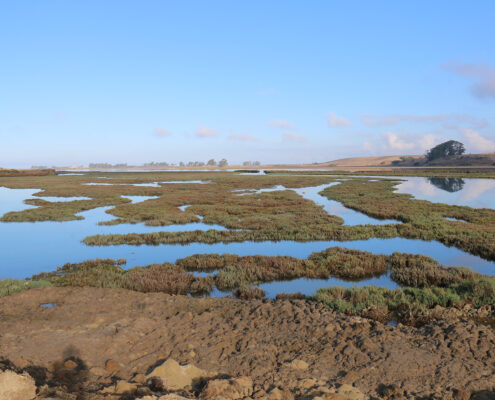 A recent workshop advanced conversations about blue carbon science and policy in California
https://www.oceansciencetrust.org/wp-content/uploads/2023/08/Elkhorn-Slough.jpg
1024
1536
Priya Shukla
https://live-oceansciencetrust.pantheonsite.io/wp-content/uploads/2020/11/Horizontal_Transparency_cropped-300x70.png
Priya Shukla
2023-08-08 16:46:34
2023-08-08 16:46:34
Coalescing a Blue Carbon Brain Trust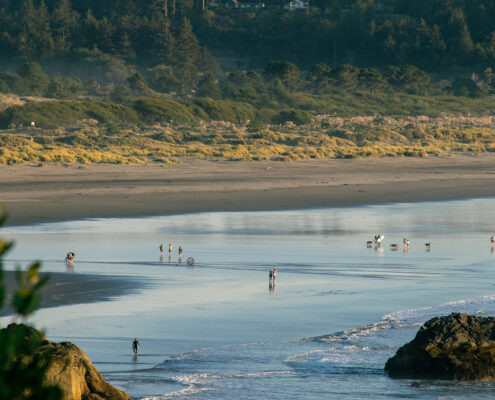 UC Davis graduate researchers team up with the CA Dept of Insurance and OST
https://www.oceansciencetrust.org/wp-content/uploads/2023/07/ryan-nalbach-CY4gjGyV_JM-unsplash.jpg
1024
1536
Kevin Travis
https://live-oceansciencetrust.pantheonsite.io/wp-content/uploads/2020/11/Horizontal_Transparency_cropped-300x70.png
Kevin Travis
2023-07-11 22:02:56
2023-08-08 16:53:17
Policy Clinic Examines Insurance and Coastal Resilience
Sign up for our newsletter