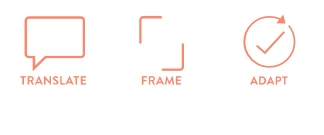 Useful, consistent science for diverse needs
California has for years been a leader in promoting climate change adaptation. In 2008, Governor Schwarzenegger ordered agencies throughout state government to consider sea-level rise in their decision-making and planning. Of course, climate adaptation in the Transportation Department may look very different from the Coastal Conservancy, but state leaders recognized a need for consistent science, and a set of principles guiding the use of that science.
To navigate the many uncertainties associated with sea-level rise science, not mention the many different sources of information, California turned to the Ocean Science Trust. Together, we worked with state leaders to secure broadly useful expert guidance.
Co-producing sea-level rise guidance means helping members of the management and scientific communities to develop mutual understanding and trust. Scientists must translate knowledge about sea-level rise into a product with practical relevance for decision-makers. State leaders must grapple with new information and its implications for their existing resources and planning processes.
The result of thoughtful engagement by these producers and users of science was flexible Sea-Level Rise Guidance document for the State of California. Agencies and their partners are using this Guidance Document to promote consistency in the ways in which they consider sea-level rise in their operations. The document is also flexible: it is designed to evolve with changing user needs and advances in sea-level rise science.
An accessible, transparent and useful resource for state decision-makers proactively working to address rising seas.
Increased consistency in the use of sea-level rise science by state agencies who operate under considerably different decision-making environments.
A constructive ongoing role for sea-level rise science in evolving state regulations concerned with coastal hazards.
Strengthened partnerships across the network of state institutions focused on addressing coastal vulnerability and climate adaptation.
Learn about the process and science underpinning California's Sea-Level Rise Guidance Document on the OPC website.