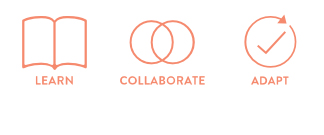 A scientific and organizational challenge
When MPA Watch turned to the Ocean Science Trust for technical coordination of their burgeoning citizen science network, we recognized an exciting opportunity for California. Locally based MPA Watch programs train volunteers to record data about human activities along the coast. It's an innovative approach to learning about how people are using ocean and coastal resources. How can these eyes and ears on California's coast, spread across many different organizations, play a role in resource management?
Progress on multiple fronts
With our support, MPA Watch programs are taking their work to the next level. We helped them to develop a statewide set of methods and protocols, underpinned by a new information management system to encourage consistency and help with program coordination. We established an advisory group, drawing on experts from social science, natural science, coastal management, and enforcement. And we're helping to develop the analytical tools necessary for sharing MPA Watch results with a variety of users, such as scientists, resource managers, and law enforcement.
All of this required us to understand the on-the-ground reality of implementing a volunteer-based program. The vision for a statewide network of citizen science volunteers providing valuable information to decision makers can only take shape through practical recommendations that  work in a local program.
Enhanced MPA Watch credibility by developing and implementing a consistent methodology for application across the state, and nurturing long-term relationships with expert advisers.
Built trust with users of MPA Watch data by bringing them into the process, and encouraging transparency in program operations and methods.
Increased the usefulness of MPA Watch results.