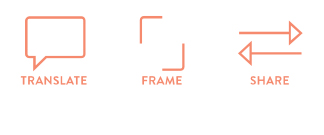 Bridging traditionally divided constituencies
Recent reductions in red abalone abundance in Northern California have led to tighter regulation of the recreational fishery, focusing attention on the methods employed by state fisheries managers to detect such declines. Disagreements about science can often mask broader disagreements about policy and values; obtaining clarity on, and buy-in to the science supporting management can lead to more constructive engagement.
Faced with the challenge of updating their density survey methodology, the California Department of Fish and Wildlife called upon Ocean Science Trust to design and facilitate a review of the science that underpins management of this important species. Recognizing the divisiveness of the issue, we had an opportunity to bring together traditionally divided constituencies–managers, scientists, and fishermen–and restore confidence in science-informed decisions made on behalf of the resource.
A rigorous, transparent review process
With our approach, fishermen, scientists, and resource managers were able to engage with the science that is now informing long-term fisheries management on the West Coast. Building upon traditional academic peer review, our review process considered the needs and concerns of each group. We tapped a broad network of scientists in a public nomination process to assemble an independent and authoritative science panel. Public buy-in to the review outcomes was an important factor in the success of this process. So we created opportunities for stakeholder involvement throughout the review.
"Thank you for incorporating the citizen aspect in the review. I look forward to seeing how the Department of Fish and Wildlife incorporates the science recommendations. Please let me know if there is any way I as a citizen may further the importance of the recommendations." – Jack Shaw, abalone diver
The biggest indicator of our success? The process we used is now a model for providing independent scientific guidance to management of other fisheries in California.
Restored fishermen's trust in science, and in the role they can play in management decisions. They look forward to continued participation in the fishery management process.
Strengthened partnerships with the Department of Fish and Wildlife, establishing our role as a source for independent, rigorous science to inform fisheries management.
Built a pathway for science, by establishing a model for management of other fisheries.